All items are gluten free
---
Burgers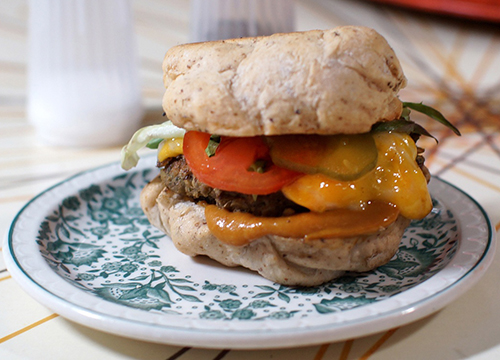 The Classic  single – $5.50 double – $8 – Lettuce, vegan cheez, tomato, pickles, mustard and ketchup on Shimmy's own grilled lentil patty. A veggie version of the American classic! This one will razz your berries!
The Southwest single – $5.50 double – $8– Grilled black bean and rice burger with guacamole, salsa, and lettuce. Shimmy takes ya' south of the border!
---
Shimmy Coney – $7
A yummy soy dog smothered in our house made chili, onions and mustard. No pigs harmed in the making of this one!
---
Falafel Pita – $9

Three fried falafel balls in a warm gluten-free pita with lettuce, pickles and Shimmy's signature garlic sauce – OMG it's awesome! Best selling item on the menu. Word from the bird.  Add $2 for cheez
---
Chili – $7

Our house-made sweet potato-black bean chili sprinkled with crumbled corn chips and served with a piece of gluten-free bread. It has a lil' bit of a kick to it. Firefighters return for this amazing stuff!
Nachos – $9 | add $2 for vegan cheese

Shimmy's vegan chili on top of crispy corn chips, topped with lettuce, jalapeños, salsa and guacamole! Can you say yummy?
---
Fries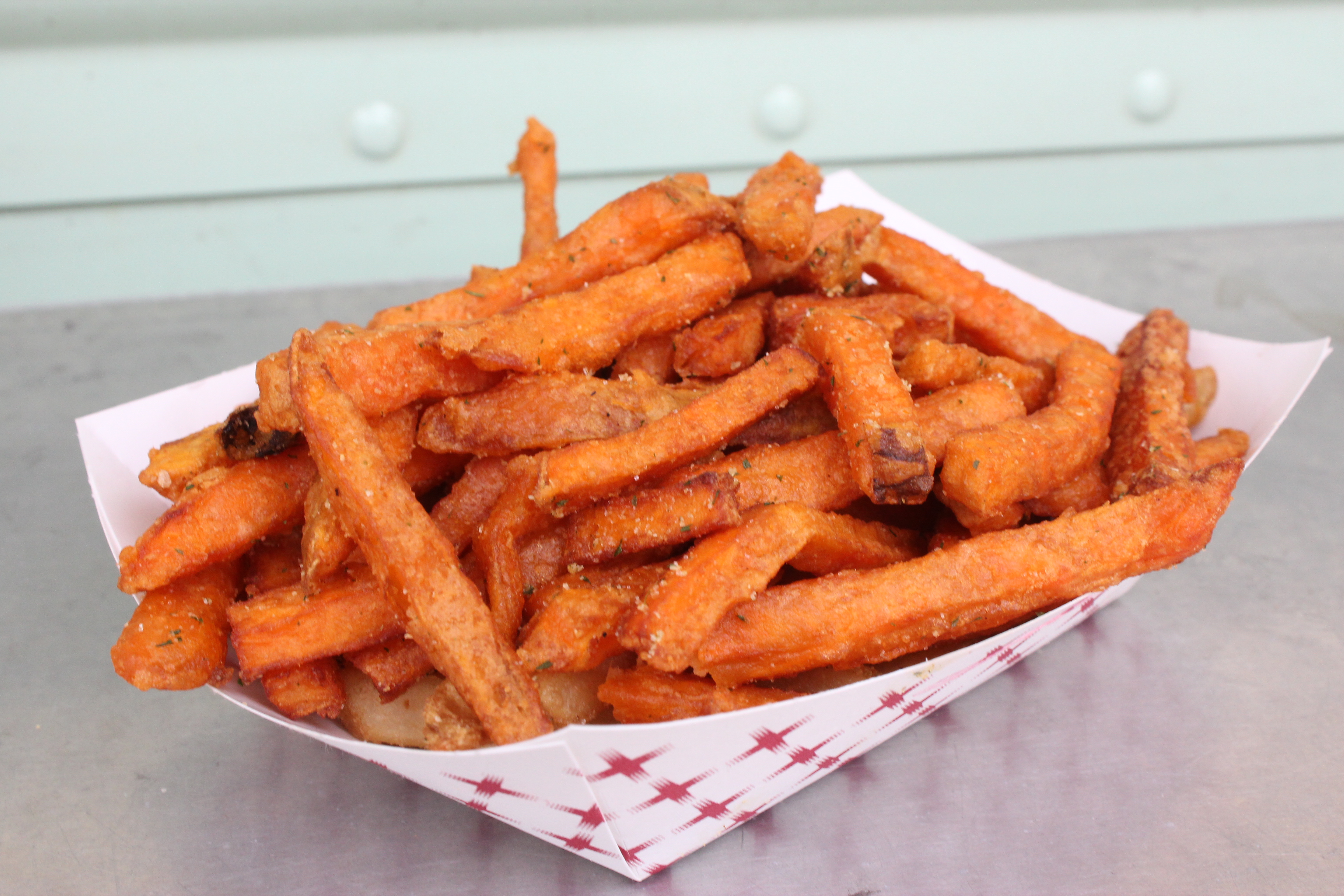 Sprinkled with Shimmy's own special seasoning!
Regular Fries – $5
Sweet Potato Fries – $6.50
Can't decide? – Get half Regular/half Sweet Potato Fries – $5.50
Chili Fries – $7
Chili Cheez Fries – $9
---
Shimmy Dipping Sauces for Fries – $0.75 / oz

Shimmy Sauce – Vegan mayo, ketchup and spices…. a little bit like Thousand Island. Made by Shimmy with lots of love.
Garlic Sauce – Vegan mayo, fresh chopped garlic, salt and pepper… No vampires with this around! Homemade by Shimmy.
---
 Shakes – $7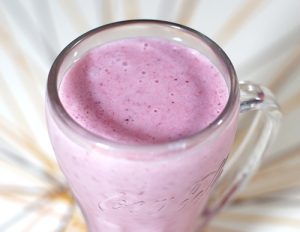 (made with soy-based ice cream)
Chocolate (like a Fudgsicle® in a cup)
Cookie Monster (our cowgirl cookie blended with vanilla soy ice cream)
Strawberry (always refreshing, made with frozen strawberries)
Great for breakfast, a snack, dessert, or (you get the idea!) anytime! These will help you burn rubber!
---
Cowgirl Cookies – $3.25
Our best seller: chocolate chips, oats, toasted walnuts and peanut butter. YEE HAW!!! Addictive.
CCC – $3.25
(Chocolate-Coconut-Caramel) – Vegan shortbread cookie sprinkled with toasted coconut and drizzled with chocolate and housemade caramel. OMG!!!
Strawberry Loveprint – $3.25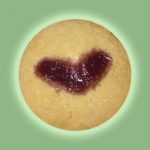 Approved by college students everywhere! This soft, melt-in-your-mouth sugar cookie is topped off by Shimmy's loveprint – a vegan strawberry jam heart. The students pass with flying colors for picking this one!
Pink Lemonade-$3.25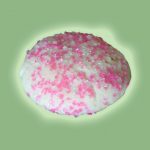 A lemony fresh cookie with pink sprinkles – so refreshing you can shimmy all day with a smile on your face!
Pump'n Maple-$3.25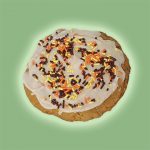 The perfect comfort cookie for a hangover or when you need cheering up – pumpkin, maple, and cinnamon –  all rolled into one delicious cookie. Sweet but not too sweet!
Pride Cookie-$3.25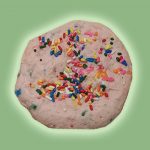 This loveable soft sugar cookie with rainbow sprinkles shows our shimmy love for the LGBTQ community. This was literally an accidental cookie that has turned into the 3rd best seller!!
Shim Mint – &3.25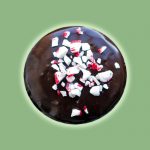 A velvety chocolate cookie with an indulgent hint of mint. Perfect for your first kiss. Mmmwah!
---
'Freaky Friday' – $9
It's a surprise and it's freaky! All we tell you is it's vegan and gluten free. Our team creates something from the ingredients in our kitchen. Take a chance, ya nevah know, it might just be your fav!
---
Water – $2
---
Canned/bottled water and juices based on availability