We're vegan and sassy..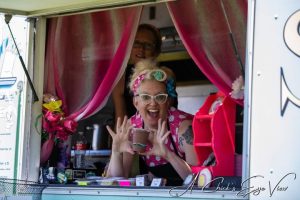 We're vegan, gluten free and sassy!
Here at Shimmy Shack, we are sassy mythbusters! We aim to bust the myth that veggie food is bland and boring. We show that vegan and gluten free food tastes, looks and smells awesome! So calling all omnivores—we want YOU to try our chow! We are not out to convert everyone to be vegan but we are out to encourage people to try to increase their intake of fruits, veggies, grains and legumes a little bit every day. We're gluten free vegan for the animals, the environment, spirituality and our health! We really really really hope you shimmy over to Shimmy Shack when you're craving a little something naughty – a burger, fries and a shake or maybe some nachos!
You can also order cakes, cupcakes, casseroles and other goodies on the 'shop' page so that we can fill your tummy at any time.
Our history: We have been rolling through the streets of metro Detroit since the summer of 2013 and have made trips to Veg Fests in PA, OH and IL! Our delicious baked goods are in many stores in the Detroit and Chicago areas and we had a restaurant for three years and will be opening again when we find the right vibe. We have been on Fox 2 Detroit over 20 times and have won numerous awards over the years and produce an annual calendar of 'Michigan's sassiest vegans!'
We can't wait to see you shimmy over for some chow!
Xoxo